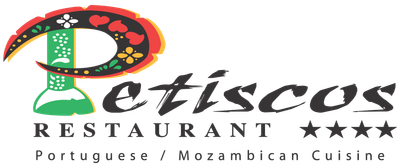 Petiscos is an intimate restaurant offering those who come through the door an opportunity to savour the rustic flavours of Portuguese cuisine reminiscent of cobblestone street corners and the kitchens of talented Mediterranean home cooking infused with the exotic influence of Mozambican spices and tradition thrown into the pot...
A boutique restaurant that has been influenced in it's design to marry the two cultures which have inspired it, it is truly a one-of-a kind spot in the West Coast community, offering live music entertainment and an ambience that will make you believe the streets of Lisbon are right outside it's doors...
About the Owners
Andy Da Silva is the owner of Petiscos. Having left a mark with Senhor Prego, a popular hot-spot in Joz, where arguably, the biggest pregos were served this side of the equator; Andy brought his love of Portuguese and Mozambican cuisine to Cape Town.
Together with his son Rudi, they form the heart of what is essentially a family-run business.
PLEASE TAKE NOTE: sit-down and takeaways are welcome between 16:00 – 18:00 AS WE NO LONGER close our kitchen during these hours.We doHouse Rules
We uphold a standard of quality and care with each meal, please bear with us on busy nights.
10% Gratuity will be automatically added to your bill on tables of 10 or more.
On fully booked evenings, R80 will be charge per head for absent guests on confirmed bookings.
Corkage Policy
No corkage allowed on Friday & Saturday evenings.
Corkage fee: R50 (per 750ml).
No corkage allowed on tables of 15 or more.
No corkage allowed on wines we sell.
Maximum 1 bottle allowed for every 4 guests.